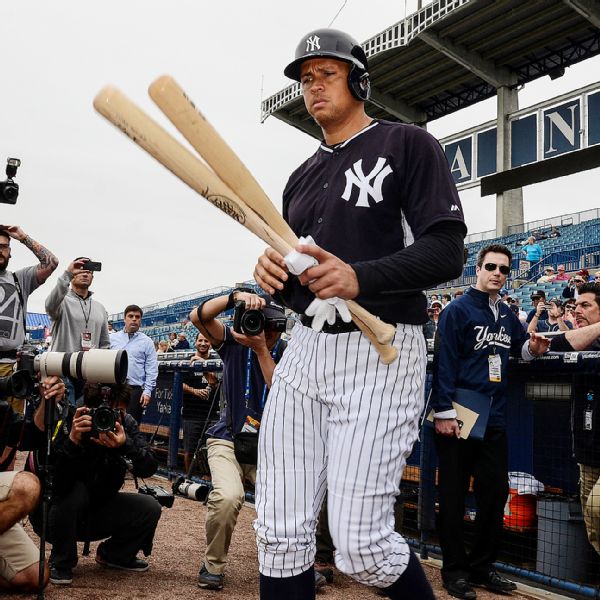 TAMPA, Fla. -- In his first appearance in a
New York Yankees
uniform in 17 months,
Alex Rodriguez
was cheered when he stepped out onto the field with his teammates shortly before noon, and he was cheered again when he came out of the dugout for batting practice about an hour later.
The crowd ooohed and aahed when the ball seemed to jump off his bat, and applauded when three of the 36 swings he took resulted in baseballs landing beyond the fence.
In fact, Rodriguez was one of only two uniformed Yankees to draw any measurable response at all from a meager crowd of about 500 at the Yankees first full-squad workout on Thursday at Steinbrenner Field.
http://espn.go.com/new-york/mlb/story/_/id/12388820/alex-rodriguez-new-york-yankees-cheered-fans-public-workout